Meet the talented, award-winning team behind the film...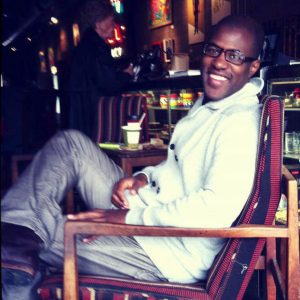 Mobolaji is a graduate of UCLA and AFI. He is the recipient of the prestigious Audience Award at the Tribeca Film Festival and the Directors Guild of America Student Filmmaker Award. Besides freelance film work, Mobolaji has also worked in the fields of education, conflict resolution, and community organizing. His community-based experience is the conscience behind his work. Ferguson Rises is Mobolaji's first feature film.
David Oyelowo is an award-winning actor known for his role as Martin Luther King Jr. in the movie Selma and many other notable roles in film. Hi company Yoruba Saxon's produced NIGHTINGALE (HBO), CAPTIVE (Paramount), A UNITED KINGDOM (Fox Searchlight), COME AWAY (Relativity Media), FIVE NIGHTS IN MAINE (FilmRise), and THE WATER MAN, directed by David (Shiv Hans, Harpo, RLJE, Netflix) and SOLITARY (BRON Studios)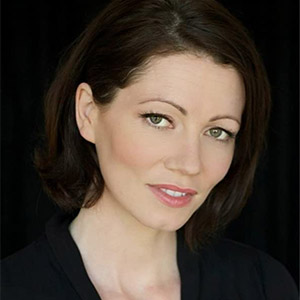 Jessica is producing partner with David Oyelowo in Yoruba/Saxon Productions. They have a first look deal with Disney to develop and produce family oriented content.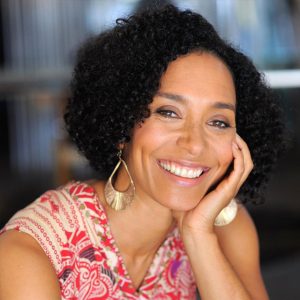 Tanayi Seabrook has performed multiple roles in front of and behind the camera over the past 15 years. She recently won a local Emmy for producing and has worked in the capacity of producer for many years.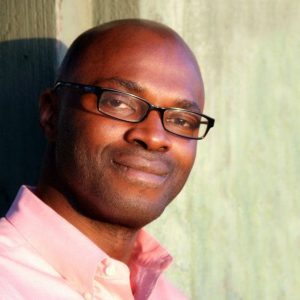 TJ Odebunmi has extensive experience as a writer and story analyst. In 2002, Odebunmi leveraged his vast business, political, and media contacts in Africa to assist in the successful launch of The Africa Channel.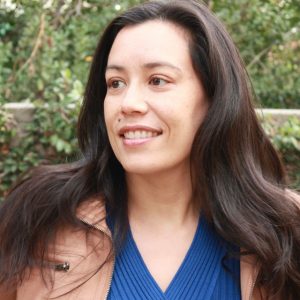 Daisy is also a West Point Graduate, and a former Captain in the United States Army. She brings those skills along with an extensive fiction writing background to her first role as a producer on Ferguson Rises.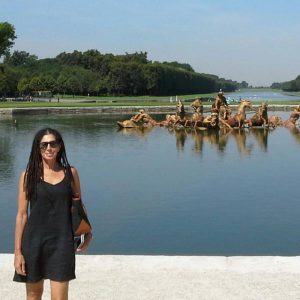 Lisa Smithline is an innovative leader in the cause marketing field. As an impact producer and marketing strategist Lisa creates dynamic multi-platform distribution campaigns using film and new media. She currently works for the firm Moca Media creating highly successful impact campaigns for films.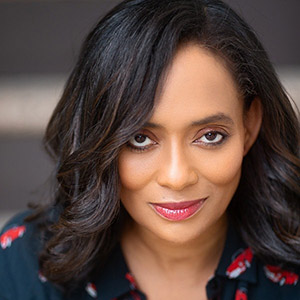 Tamika is an award-winning producer, director, actor who is a founding member of Philmco and Make A Film Foundation a non-profit that grants 'film wishes' to children who have serious or life-threatening medical conditions by teaming them with noted actors, writers and directors who help them create short film legacies.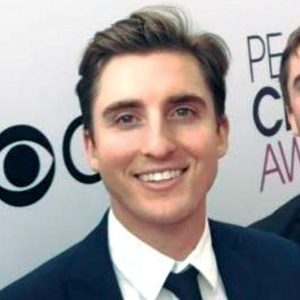 Based in Los Angeles, CA, Nick Moon is a Producer focused on telling stories that inspire positive social impact. He produces values-based film, television, documentary, and short-form stories that are spirited with excellence and sustained by strong performance in the marketplace. He was an Executive at Yoruba Saxon (David Oyelowo's production company) for three years, developing feature film and television projects.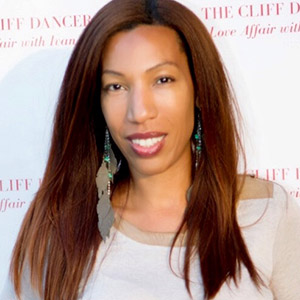 Executive Producer/Producer
KAI was Supervising Producer for A&E's Emmy-nominated LA Burning, EP/Showrunner of Resist (a documentary series that successfully thwarted the Los Angeles County's plan to build two new jails), Co-EP of the Emmy-winning, Leah Remini: Scientology and the Aftermath, and EP/Showrunner of Lifetime's Hopelessly in Love. Currently, Kai works as an executive at OWN Network.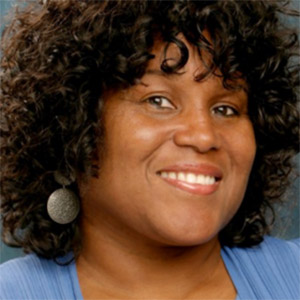 Sandra is the founder of Black Hollywood Education and Resource Center (BHERC) and Films with A Purpose. She is highly active in philanthropy as well as a big supporter of filmmakers via the organizations she has founded.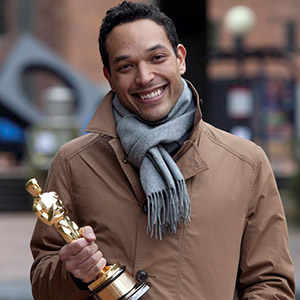 TJ is an Oscar and Emmy award-winning American filmmaker who is best known for his films Undefeated, LA92 and Tina. He has also helped guide the careers of many new filmmakers by supporting them with the development and execution o their projects.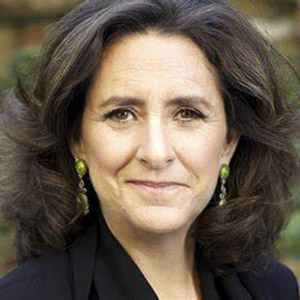 Gigi is a philanthropist and noted film producer of films such as Drive, Ender's Game, Hell or High Water, 21 Bridges, and Motherless Brooklyn. She is the founder of Madison Wells Media.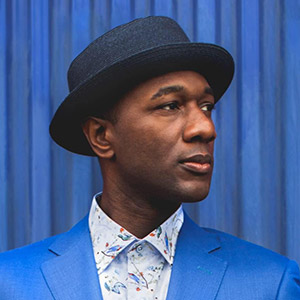 Aloe is a chart topping singer, writer, activist, and philanthropist that lends his talents to a wide variety of causes and creative ventures.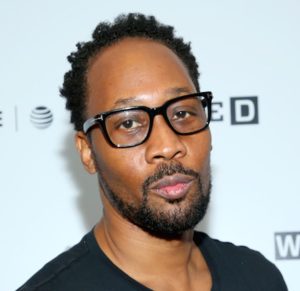 Founding member of the world-famous rap group "Wu-Tang Clan." Robert is also an actor, a highly sought after record producer and filmmaker.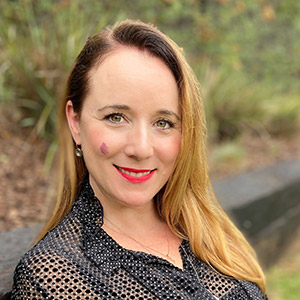 Mexican-born Carmen Anders has dedicated her heart and energy to the education of adolescents in Los Angeles. She uses music, art and film to communicate the diverse expressions of the language and the cultures of the Spanish-speaking diaspora. As an actor and activist, Carmen is committed to supporting diversity and inclusion initiatives in and around the city she has called home for more than two decades. This is her first role as a Co-Executive Producer.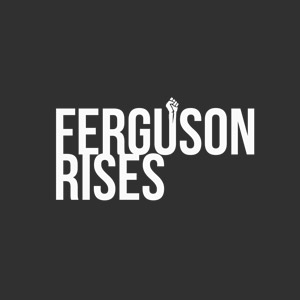 Rhonda Mims, is a C-Suite corporate affairs executive with over 30 years of experience in the financial, healthcare and legal professions. She has served as a Foundation President for Fortune 10 and 100 companies. She has been recognized globally and nationally for her corporate social responsibility efforts and her commitment to diversity, equity and inclusion. Her current passion is celebrating and supporting great storytelling through multiple forms of media.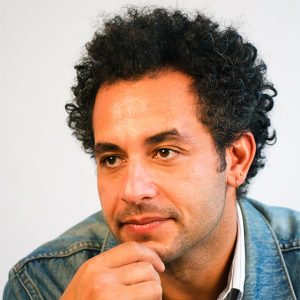 Kareem Rahma is a twice Webby-nominated writer and comedian in Brooklyn, New York. He is the Chief Creative Officer and Co-Founder of SomeFriends. He is also a Senior Advisor to twice Oscar-nominated documentary studio XTR.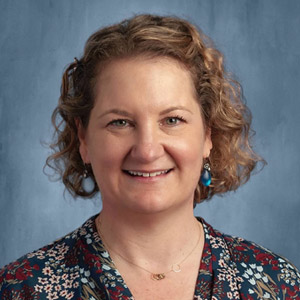 Dr. Sarah A. Schoellkopf's academic research focuses on human rights and gender. She has published multiple articles and has presented all over the world. She is the President of the Eileen and Fred Schoellkopf Family Foundation, a legacy left by her parents. The Foundation's mission is to empower individuals and communities without a voice to take charge of their own narratives. The Foundation supports organizations that focus on conservation, education and the restoration of human dignity with a particular interest in using films and oral history to build empathy. She is a co-executive producer on Ferguson Rises and an executive producer on the documentary Norita, about one of the founding Madres, Nora Cortiñas.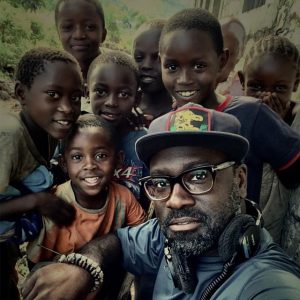 Jerry is a sought after cinematographer and Academy member whose documentary feature credits include Sundance winner City of Gold: the story of L.A. Times food critic Jonathan Gold, The Rachel Divide, Between the World and Me and Asian Americans.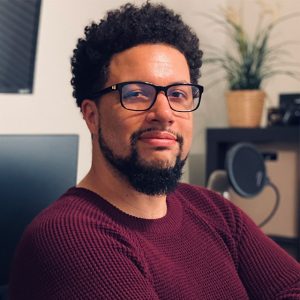 Bradinn French is an award-winning editor based in Los Angeles with credits spanning multiple formats and genres. He is also a strong advocate for representation in the film industry, and telling stories that represent diverse perspectives. Credits include the acclaimed Bill Duke and D. Channsin Berry documentary Dark Girls, The Peabody Award winning Surviving R. Kelly, American Horror Story, The Fresh Prince of Bel-Air Reunion, and currently A Black Lady Sketch Show.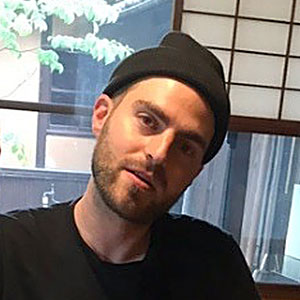 Jeff has an extensive background in visual arts, music, and experimental cinema. He edited the Sundance film Call Me Lucky and works in a variety of video formats to produce art for musicians on tour as well as commercials and music videos.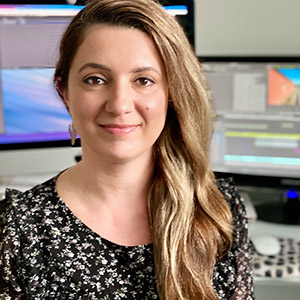 Born and raised in St. Louis, Nicole West has been editing documentary films and non-fiction TV for over 15 years. Driven by the power of storytelling and art to inspire social transformation, her work has been featured on Netflix, HBO, Showtime, FOX, TNT and at SXSW, Tribeca and Toronto International Film Festivals.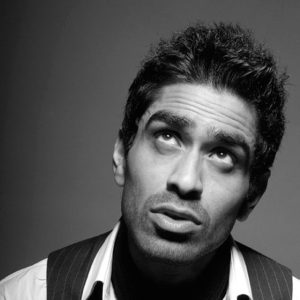 Sion is a multi-instrumentalist who has composed for Academy Award-Winner TJ Martin on his documentary I Am Dying, the indie feature Ramblin' Freak and The Truth Is Hard To Find The New York Times commercial short series.
Consulting Producers
Gordon Starr
Sherry Simpson-Dean
Associate Producers
Tamika Layton
S. Pearl Sharp
William Abers
Andre Akil
Robert Crosby
Khalfani Rushiddin
Obioha Nwokorie
Co-Associate Producers
David Magdael
Vince Johnson
Production Consultants
Anurag Gupta
Darryl Taja
Story Consultants
Daisy Mo
Kai Bowe
Eric Anderson
Tj Odebunmi
Christopher Seward
Additional Cinematography
Rafael Roy
Dane Iwata
Bret Hoy
Jeremy M. Borg
Bill Streeter
Christopher Phillips
Patrick Leal
Location Sound
Adisa Septuri
Christopher Phillips
Online Editor
Liz Fornango
Additional Editing
Ron Eigen
Connor Davis
Laith Al-Majali
Consulting Editors
David Schumann
Tina Imahara
Cyrus Aliakbari
Assistant Editing
Kelin Verrette
Rafael Roy
Andrew Promey
Kevin Otte
Historical Advisor
Marcia Chatelain, PhD
Archival Producers
Alexandra Margolin
Austin Wilkin
Archival Researcher
Lisa Janssen
Archival Assistants
India Whatley
Shawnie Wen
Additional Protest Footage
Greenz Productions
Production Assistants
Lakricia Cox
Tony Barsanti
Anna Sutherlan
Miles Sutherlan
Additional Music Composed By
William Abers
Music Supervisor
Jocelyn Michelle Brown
Violin/Viola
Mia Smyth
Woody Martin
Percussion/Mastering
Jonny Woods
Additional Percussion
Sion Dey
Contra Bass
Donte Pascuzzo
Scoring Mixer
Will Anspach
Post Production Supervisor
Maria Teresa Murillo
Supervising Sound Editor and Re-Recording Mixer
Scott A. Jennings M.P.S.E.
Dialogue Editor
Maria Teresa Murillo
Sound Editor
Katie Halliday
Picture Finish
Arsenalfx Color
Publicist
David Magdael And Associates
Legal Counsel
Innes Smolansky
Additional Legal
Frank Gruber
Justine Jacobs
Jakgeem Mays
Additional Production Support
Lixe Hernandez
Marlon Douglas
Jelissa Plucket
Terry Parker
Sergio Hernandez
Olivia Woyome
Josh Hak
Josh Thomas
Lori Wagner
Evan Delorenzo
Natalia Brown
Event Planning
Jamie Williams
Gina Gillum
Social Media Production Editing
Joe Wang
Guy Casavan
Hemel Akhlakuzzaman Khan
Advocacy And Engagement Strategies
Tiller, Llc
Social Media Team
Cachet
Tommy Riley
Mary Beth
Dr. and Mrs. Olambiwonnu
Dr. and Mrs. Mo
Michael and Cal Brown
Jana Gamble
Richard Condon
Lily Starr
Matt Daniels
Katina Parker
Blanche Haley
Bob Scheer
Armik and Laura Agakanian
Narda Zacchino
Maya Jupiter
Lani Richmond
Rebecca and Josh Tickell
Ibrahim Hamad
Scott Lazer
Charles Burnett
Clifton Mo
Abbey Kuhn
Leonard and Stuart Mo
Minister J.A. Salaam
Mark and Jamie Peay
Peter Ramsey
Michael Kinomoto
Alisha Aldridge
Lucinda and Corirose Anjali
Nabeehah Azeez
Ed Barguiarena
Bediakoo and Nanaefua Afoh Manin
Alexander Taylor
Zaki Baruti
Corey Bell
William Berkowitz
Blank Space
Jaylen Bledsoe
Peter Broderick
Kevin Bryant
Macy Cheeks
Tana Cofer
Laura Coppinger
Andrew Cox
Tori Dahl
Charles Davis
Natalie Dubose
Maggie Ellinger-Locke
Brian Fletcher
Lizzy Jean
Jerome Jenkins
Patty Jenkins
Tilane Jones
Angelique Kidd
Valerie Meraz
Jeffrey Mittman
John Peed
Nicole Dieterichs
Sherrelle Primm
Keith Rose
Kristin Runnels Goerg
Jae Sheppard
Travis Tammero
Chaplin Don Travis
Randy and Jeff Vines
Phillip and Beth Weeks
Yana Bile
David Whitt
Jennifer Derwingson
Sandra Solis
Robert Clare
Reiko Aylesworth
Kape'li "Redhot" Wiggins
Robert Moskowitz
Christopher Johnson
Johnny Symons
Damon and Cynthia Azali-Rojas
John Bates
Aaron Ableman
Demetrius Bady
Tim Walton
Mark Mokolu
Kay Gallin
Evan Unruh
Bettina Ottenstein
Melanie Kaneff
Nikkyama Okuwa
Reena Hajat Carroll
David Carroll
Theopia Jackson
Linda Kennedy
Diane Seaberg
Dawn Cushman
Roko Belic
Ryan Firpo
Miles Metcoff
Ursula Holloman
Eduardo Mytorena Iii
Christopher Smythe-Macaulay
Judith Flattery
Doug Young
Quinn Johnson
Julie Dash
Saidat Akande
Hank and Diana Woo
Allison Hamilton
Carlos Rittner
Wenona Wynn
Ben Lear
Bill Dill
Simon Kilmurry
Thomas Mcauliffe
Gina Briganti-Camp
Chris Tucker
Amir Shahkhalili
Natalee Ellars
Kelly Madison
Oshayi Coker
Shakajamal
Matt Tyrnauer
Brett Morgen
Jeremy Kagan
Dorothy Garcia
Tom Harding
Jonathan Mills
Christopher Henderson
Lumi Voinescu
Rachel Diaz
Adrian and Dor Panton
Kevin Fitzgerald
S&L Management
Cameron Russell
Damani Baker
Carlos Jackson
Matt Serlin
Kristin Cooper
Kenya Dunn
Steven Cleveland
Lande Adeeyo
Alex and Marcia Kamara
Ademola Okunsanya
Mike Deet
Rayni Joan
Jamala Rogers (Obs)
Melanie Powell-Robinson
Monica Wisdom
Maria Chappelle-Nada
Ruffina Anklesaria
Derek Laney
Vernon Wells
Anthony Mann
Darlita Adams
Patricia Bynes
Steve Tate
John Powell
Thomas Harvey
Cecilia Nadal
Freida Wheaton
Kenneth Wheat
Sarah Griesbach
Ella Jones
Mike Brandon
Taylor Payne
Loren Buck
Jeff Small
Amir Brady
Dorothy Seiter
Jr Benson
Von Raees
Mokabe's Coffeehouse
Indiegogo Supporters
Gofundme Supporters
Residents of Ferguson
Residents of St. Louis