Echoes of Ferguson: Rising. Healing. Finding Purpose.
An exclusive conversation about the documentary film
Ferguson Rises
(Distributed by PBS Independent Lens, Tribeca Film Festival Audience Award Winner)
Sun., Jan. 16, 2022 – 1:00 pm PST
How does a father find purpose in his pain? In 2014, Michael Brown Sr.'s son was killed by white police officer Darren Wilson in Ferguson, Missouri, an event that fueled the global Black Lives Matter movement. But his personal story seeking justice and healing has not been told until now.
Join the film's director, Mobolaji Olambiwonnu, Michael Brown Sr., Rev. Osagyefo Sekou, Rev. Renita Green, Denise Lieberman and moderator Jimmie Briggs (Activist/Journalist) for a virtual discussion of Ferguson Rises. The panel will discuss the making of the film, its continued relevance, how to ensure the film will reach a mass audience, and what actions we can take moving forward to heal the wounds of systemic racial disparity in this country.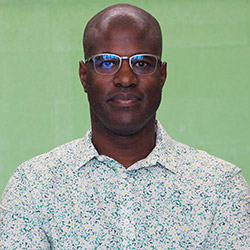 MOBOLAJI OLAMBIWONNU - DIRECTOR/PRODUCER
Mobolaji completed his B.A., with cum laude honors, in Communication theory at UCLA and his MFA in directing at AFI. Since graduating, he has worked in a freelance capacity as a cameraman on various film and documentary projects. He has also directed seven short films and is the recipient of several awards including the prestigious Directors Guild of America Student Filmmaker Award for his MFA thesis "The Visit." Mobolaji is also the winner of the Tribeca Film Festival Audience Award for his feature documentary Ferguson Rises which is now is streaming on PBS.org and will soon be available on Amazon.

Mobolaji's goal is to use cinema as a tool to share diverse cultural and political experiences, critique the superficial conditions that divide us, and accentuate the merits of shedding our prejudices.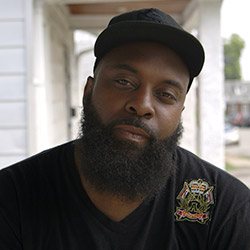 MICHAEL BROWN SR., ACTIVIST, FATHER OF MICHAEL BROWN JR.
Michael Brown, Sr. is a husband, father of 4, step-up father to 5 and a Papa to 2 beautiful grandchildren. He is a Transformative Speaker, Forgiveness Coach and he & his wife Cal Brown are Co-Founders of the Michael Brown Foundation DBA Chosen For Change. The foundation was formed in 2014 after the tragic murder of their son Mike Brown, Jr. in Ferguson, MO. Mr. & Mrs. Brown have chosen to turn their pain into purpose and build a legacy in memory of Mike, Jr.

Their mission of saving lives one day at a time through empowering youth, strengthening families and giving back has made a very positive mark on the St. Louis community and around the world. During the 2020 pivot through the pandemics, Chosen For Change has made an extra effort to provide a platform, programs, and a place of healing for Fathers, Youth & Families that have experienced the traumatic effects of police brutality and community violence. The Brown's host an Annual Michael Brown Memorial Weekend around August 9th and developed 3 programs that are making a great impact year round. The Chosen Fathers Programis for grieving fathers that have tragically lost a child, Chosen Families is for families that have tragically lost a loved one and Sisters In Purpose, also known as SIPS,is a mentoring program for young ladies ages 12-18. CFC believes in BEING the CHANGE and that it takes a village to save a village.

ABOUT THE CHOSEN FOR CHANGE FOUNDATION: Since founding Chosen for Change in 2014, Michael Brown Sr. has been leading his mission of saving lives one day at a time by empowering youth, strengthening families and giving back. Since 2015, the CFC hosted dozens of events, impacting the St. Louis community and people around the world. Brown also travels around the country to meet with and support other fathers who have suffered a loss and is currently on a prison tour to empower the imprisoned.

The CFC motto is, "We must begin to value life. We must RESPECT ourselves and others. We must show RESTRAINT in everything we do. We must take RESPONSIBILITY for our own actions – then change will come."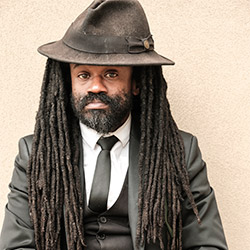 REV. OSAGYEFO SEKOU, ST. LOUIS RESIDENT, ORGANIZER, FELLOWSHIP OF RECONCILIATION, ACTIVIST, MUSICIAN
Rev. Osagyefo Sekou is the Theologian-in Residence at Valley and Mountain Fellowship in Seattle, Washington. Rev. Sekou has written two collection of essays. Urbansouls: Meditations on Youth, Hip Hop, and Religion and Gods, Gays, and Guns: Essays on Religion and the Future of Democracy. and the forthcoming Riot Music: Race, Hip Hop and the Meaning of the London Riots 2011. He wrote, produced, and directed two documentary shorts, Exiles in the Promised Land (2007) and Mississippi: A Love Story (2018). He has released three albums The Revolution Has Come, In Times Like These. Fight, We Win: Live in Memphis.

Rev. Sekou was a Visiting Scholar at Stanford University's Martin Luther King Education and Research Institute at the time of Michael Brown Jr.'s killing, and traveled to Ferguson in mid-August 2014 on behalf of the Fellowship of Reconciliation (the country's oldest interfaith peace organization) to organize alongside local and national groups. In February 2016, Reverend Sekou stood trial for his first arrest in Ferguson and was found not guilty. With the Deep Abiding Love Project, he has helped trained over eleven thousand clergy and activists in militant nonviolent civil disobedience throughout the United States. He spent six weeks on the ground in Charlottesville, VA training clergy in response to the Unite the Right rally. Rev. Sekou came face to face with the alt-right members in the streets of Charlottesville.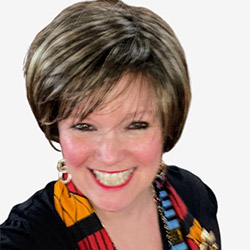 REV. RENITA GREEN, M.DIV., ST. LOUIS RESIDENT, PASTOR, ST. JAMES AME CHURCH
The Reverend Renita Marie Green, M.DIV. graduated Saint Louis University and earned her Master's of Divinity from Payne Theological Seminary where she is currently pursuing her Doctor of Ministry in Social Justice. She is a 2022 John Richard Lewis Fellow through the Faith and Politics Institute.

Rev. Renita is an Itinerant Elder in the African Methodist Episcopal Church, currently serving Holy Trinity AME Church, Wilberforce, Ohio. She regularly guest lectures in courses on preaching, diversity, and social justice and is currently the Associate Director for Religious Diversity and Ecumenical Ministry at the University of Dayton.

Pastor Renita is mother to young adult children: Tye Lamkin, recent graduate of Caltech; Darren and Danielle Jackson founders and codirectors of All Black Creatives; and Chrissi Jackson, author of The Reparations Handbook and grandma to two precious kiddos.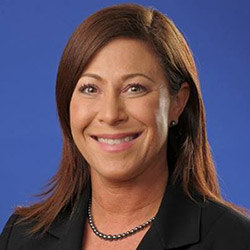 DENISE LIEBERMAN, ST. LOUIS LAWYER AND COMMUNITY ACTIVIST
Denise Lieberman is a nationally recognized civil rights and voting rights lawyer based in St. Louis, Missouri who has worked on racial justice issues for twenty-five years. She previously served as Director of Power and Democracy at Advancement Project National Office in Washington DC., a racial justice organization. In the wake of the murder of Michael Brown in Ferguson, Denise served as co-chair of the Don't Shoot Coalition, a group of approximately 50 St Louis area organizations supporting the Ferguson uprising and calling for policing reforms. During this period, she negotiated rules of engagement for protest activities with state and local law enforcement officials, served as a liaison between community organizations and the U.S. Department of Justice's investigation, provided legal and community support to the Ferguson Collaborative, and brought a federal lawsuit on behalf of Ferguson protesters that secured a historic restraining order against indiscriminate use of tear gas on activists during protest activities.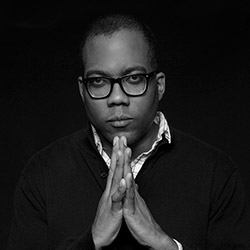 MODERATED BY: JIMMIE BRIGGS, PRINCIPAL SKOLL FOUNDATION
Jimmie Briggs has nearly three decades of experience as a journalist, author, and activist. He was a co-founder and executive director emeritus of Man Up Campaign, a global initiative to activate youth to stop violence against women and girls. Jimmie has served as an adjunct professor of investigative journalism at the New School for Social Research and for a decade, as well as an adjunct teacher of documentary journalism at the International Center of Photography. He has been the recipient of honors for his work as a journalist and advocate as well as receiving a Medal of Distinction from Barnard College. His 2005 book Innocents Lost: When Child Soldiers Go To War took readers into the lives of war-affected children around the world in half a dozen countries. His next book project is an oral history of Ferguson, Missouri in the wake of Michael Brown's death in 2014.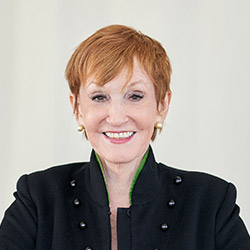 KATHY ELDON, FOUNDER, CREATIVE VISIONS
Kathy has worked as a journalist, author and film and television producer in England, Africa and the United States. In 1998 she launched Creative Visions, inspired by the life of her son, Dan Eldon. Since 2004, the organization, recognized as a UN NGO (non-governmental organization), has impacted more than 100 million people. Kathy founded Creative Visions Productions to produce entertaining, impactful films that will ignite action. She is the author of 17 books, including Hope Rising, A Musing, published in 2021, and her memoir, In the Heart of Life, published by HarperOne. A popular speaker, Kathy has been featured on countless television programs, including several appearances on Oprah. Kathy lives in Malibu, steps away from the Dan Eldon Center for Creative Activism.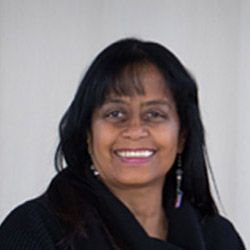 PAT CHANDLER, CEO, CREATIVE VISIONS
Pat Chandler is the CEO of Creative Visions and brings more than 25 years of business, marketing and media management experience and expertise to the organization. She comes to Creative Visions from Points of Light where she served on the executive team for eight years holding positions as SVP of Marketing and Corporate Partnerships, Chief External Affairs Officer and Senior Advisor to the CEO. Points of Light is the largest volunteer management organization in the world and has a mission to inspire, equip and mobilize people to take action that changes the world.

Prior to her tenure with Points of Light, she was Chief Operating Officer of SWI Consulting, Inc., a company that specialized in managing and activating the philanthropy and social influence of athletes and entertainers. Chandler was also President of The Home Depot Foundation and head of Community Affairs for The Home Depot. In these roles, she managed and designed the company's corporate social responsibility, civic engagement and philanthropy programs.

She served as President and CEO of Chandler Communications, a full-service marketing and public relations firm headquartered in Seattle, for nearly 10 years and was an adjunct faculty member at the University of Washington, Bastyr University and Seattle Community College's Center for Business Development where she taught marketing and public relations courses. Early in her career she also worked in the media as a television producer and print journalist and was managing editor of the True Citizen, a weekly newspaper in Tacoma, Washington. She is a graduate of the University of Puget Sound in Tacoma, Washington and holds degrees in Political Science and Urban Planning.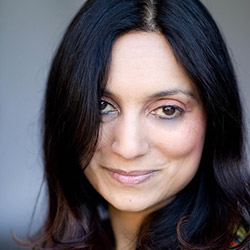 MEGHA KADAKIA, HEAD OF MEDIA PRODUCTION, CREATIVE VISIONS
Megha Kadakia is Head of Impact Media Strategy and Production at Creative Visions, where she works with filmmakers and activists to develop, co-produce and finance social entertainment impact media. In addition, she brings a unique blend of business experience, diversity, inclusion, and artistic vision to the world of independent filmmaking through her production company - Blue Velocity Pictures. Kadakia has produced the fiction features MISS INDIA AMERICA (Hannah Simone, Tiya Sircar), RASPBERRY MAGIC (Bella Thorne, Allison Brie), THE TIGER HUNTER (Danny Pudi, Rizwan Manji, Jon Heder, Karen David, Kevin Pollack), and HUMMINGBIRD (Director Tanuj Chopra and Actress/Producer Sheetal Sheth). Kadakia is in development on a series of fiction features, docuseries and documentaries over the next few years. Recently, Kadakia co-founded the global media entertainment brand to empower young girls through animation, SUPER AMAZING PRINCESS HEROES.

She is the recipient of Sundance's 2019 Creative Producing Lab, Sundance's 2018-2019 Momentum Fellowship, Cannes' 2012 Producer's Fellow, Film Independent 2011 Producer's Lab, and the Tribeca All-Access 2010 Program. In 2018, Kadakia presented a TEDX talk on Media and Diversity at UNC Chapel Hill.

Kadakia worked at Disney | ABC, Deloitte Consulting and several film production organizations in the capacity of Business Development and Finance. She received an MBA from Columbia University, Graduate School of Business and a B.S. in BioChemistry and Specialization in Business from UCLA.
Special thanks to sponsor: